Rise Interactive is honoured to be selected as a finalist for Digital Agency of the Year by Global Agency Awards. Rise, A Quad Company, has worked hard to build a culture that empowers our team members to grow in their own capabilities while also helping brands reach their business goals. Our client's success is our success, and it is an honor to be recognized for our efforts.
We're Only as Good as Our Team (and our team is awesome)
You can spell Agency without Team, but you can't operate one successfully without the other. We're on a mission to make Rise a great workplace so team members can serve our clients with remarkable results while feeling supported by their company culture. Rise has, and continues to, worked toward the following agency-wide goals.
Innovative & Agile Organization
We created a pod system to power cross-functional collaboration. Pods allow teammates across job functions to efficiently work together to meet client needs in a holistic way. Each pod has an average of 20 employees.
Top Talent
To gain and maintain the best in the biz, we've added resources and invested in processes to better meet our talent acquisition needs, while furthering our DEI goals. We've also built strategic training teams and programs to provide elevated, role-based organizational onboarding for new hires.
Dedicated to DEI
In 2023, we've committed to increasing diverse supplier spend by 10% annually, revamping our recruitment process, and continuing to support our employee-led DEI advocacy groups.
Moving Business Forward, Faster
It's with this exceptional team of 400+ Risers that we can provide our clients with a full slate of digital marketing services from data-driven performance marketing and analytics to customer experience services and solutions. In addition to our agency-wide goals, we have worked this past year to improve the effectiveness of our Business Development and Digital Strategy organizations, which included doubling our AOV.
Some other achievements we're really proud of this year:
Leveraged existing cross-channel program for Nicklaus Children's Hospital to increase leads and decrease CPL.
Activated augmented reality Snapchat lenses to drive ROAS and revenue increases for ULTA Beauty.
Executed a remarketing-pixel-less audience targeting strategy for a global sneaker brand that drove future-proofed success and drastically improved YoY performance.
Expanded existing marketing strategy for a nationwide all-inclusive healthcare program for seniors, which included new digital channel activation. This cross-channel execution drastically increased new leads, decreased CPL, and reduced cost-per-site-visit. Not only did we drive the above-mentioned success metrics, but the brand's CMO recently shared that the company is "hiring additional team members to support this huge influx in leads."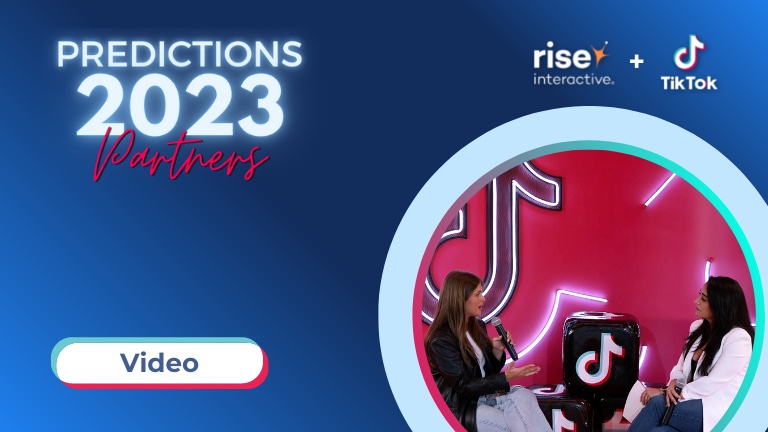 From a lingering pandemic's economic uncertainty, to privacy-first targeting shifts, we've been faced with a multitude of challenges this past year. To overcome them, we've focused on solutions for targeting without cookies, strategic use of automation and AI tools, and personalized cross-channel messaging. As a result, we were able to secure some of the most prestigious brands as clients during this time period, including Meijer.
Team + Technology
The secret to delivering accelerated success for our clients is the proven combination of our expert team members with our proprietary cross-channel media optimization platform, Connex®. Connex® was created to equip marketers with real-time, granular data and insights. Our expert engineering team has been working diligently to take that martech to a whole new level. Connex enables marketers to view cross-channel data and insights, putting the platform well ahead of the competitive curve. As an agency, we've shifted the focus from siloed data environments to providing cross-channel functionality. When you're wondering why data is behaving the way it is, Connex has an answer for that with its cross-channel capabilities.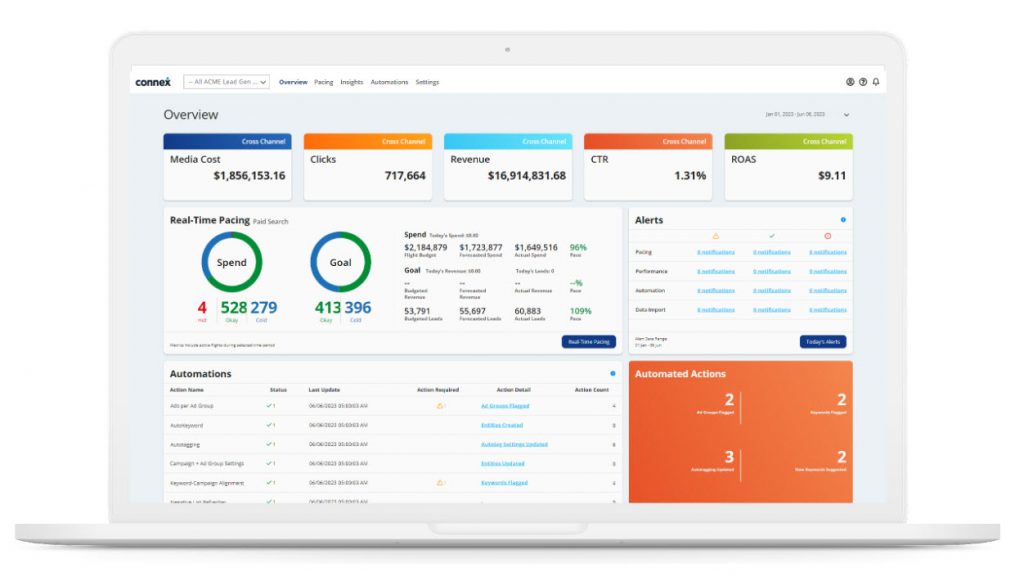 Larry Fisher, our CEO, sets the agency's pace for forward-thinking innovation through his hit thought leadership series Late Night with Larry, which consistently shows the market that Rise leadership is prepared for shifts in the digital marketing industry— often long before our competitors.
Finally, we're uniquely positioned to provide the most integrated marketing strategies possible through our partnership with Quad (and Quad's creative agency, Periscope). This agency collaboration allows Rise clients to use the larger Quad brand as their one-stop-shop for all marketing needs, online and offline: from creative campaigns, to print/in-store activations, to performance digital, and everything in between.
On the Rise
With offices in Chicago, Buenos Aires, and Mexico City, our global operations keep brands growing in markets around the world. We're proud to have won the 2021 Sales and Marketing Technology Award for Connex®, reinforcing our proven Team + Technology approach to media management.
Additionally, Rise won the 2021 Global Agency Awards Best Social Media Campaign for outstanding Facebook campaign work with ColourPop, plus the 2021 dotCOMM Awards (Nonprofit category) for web development work with Dairy Management Inc. Rise also took home the January 2023 Kentico Site of the Month Award for the Farm Bureau Financial Services website redesign.
Since 2004, Rise Interactive has been an accountable business partner to hundreds of leading brands across product and service-based verticals. We combine award-winning media expertise and content at scale to intelligently design digital and offline experiences highlighting the unique value propositions of the brands that entrust us with their business. As a full-service digital marketing agency, we've driven growth while navigating significant industry evolutions, and we face the future of marketing with confidence and agility.