About GA Agency
GA Agency is an international digital marketing agency covering every aspect of online acquisition and website performance. We are particularly focused on global projects, working on multilingual campaigns in 24 countries and covering 16 languages in-house.
At GA, we embody the most in-demand qualities of a small/medium independent agency, while being fully capable of delivering results and providing a versatile range of services comparable with the most renowned competitors including SEO, Paid Social, SEM, Programmatic, CVR and UX Optimisation, Analytics Tracking, Data Entry and many more.
On top of that, GA is exceptional with a unique setup of global market coverage and local approach with an international team of incredibly dedicated people whose day-to-day commitment to strive for impeccable quality enabled us to achieve such rapid global growth only within 4 years.
Award-Nominated Work
The awards we won in the past are a testament to our expertise, dedication and capabilities to constantly exceed expectations of our clients. This year, we are honoured to have been shortlisted for 7 Global Agency Awards:
● Digital Agency of the Year
● Independent Agency of the Year
● Integrated Agency of the Year
● Multi-Territory Agency of the Year
● SEO Agency of the Year
● Best SEO Campaign
● Best Global Campaign
Our award nominated work in the 'Best SEO Campaign' and Best Global Campaign' categories is based on a case study from one of our most rewarding projects – our collaboration with a worldwide well-known fashion brand.
We've built an excellent working relationship with the client that started in 2019 with a small scope of work mainly based on the Italian market, that grew on a yearly basis. As of now, we manage an international SEO project for them across 15 countries (Italy, Germany, Austria, France, Spain, UK, USA, Hungary, Poland, Portugal, Russia, Switzerland, Japan, Turkey & Sweden) with an 50% increase in investment for 2023.
To stand out from the competition, we also built an in-house multilingual team consisting of 35+ SEO/Organic experts (SEO directors, managers, executives, and copywriters) covering 16 languages.
Clearly, the agency has grown rapidly over the last 4 years, adding on average 15 new people every year and revenue growth averaging 60-80%. Throughout those years we have brought in new perspectives, talents, and clients. Merging the compounded experience of our seniors with the fresh eyes of our youngest members, we deliver truly exceptional outcomes aligned with the global standards of the future.
Where It All Started
GA Agency was founded by Guido Ampollini, previously working for Google and Expedia with more than 16 years' experience in digital marketing. He is a pioneer in the digital marketing industry within Europe, starting in 2006. After 5 years of working in corporate, he started offering consulting on his own for a further 5 years, educating and supporting well known international brands before setting up the agency in 2019.
According to our founder, digital agencies tend to be strong in their own country but struggle to perform abroad which became an untapped potential to create a company that leads the way in the industry with their international structure. Thanks to identifying this huge gap in the market, the agency has expanded rapidly, creating a strong team of more than 60 native-speakers.
On top of that, regardless of the size of the brand, the customer-centric approach of Guido who nurtures each relationship and makes effort to deeply understand the core values, objectives and ambitions of each client naturally sets the bar high for the team to follow his lead.
This dynamic also translates to our bold and unconventional decision-making. Being able to pivot our strategies as needed, whether due to changes in consumer behaviour or global market trends, creates a safe environment for our existing and future clients to grow their businesses with us, which is perfectly exemplified in our case studies and worldwide recognition.
What Makes Us Stand Out
Language Coverage – One of our peculiarities and key USPs is an in-house language coverage as opposed to relying on external translators, which is relatively common within the digital landscape. We also offer centralised project management but with local approach, that has been the USP that has allowed us to become a strong player in the market.
Cross-Sector Expertise – Thanks to this unique setup, we've managed to achieve exceptional results for global clients in a variety of different industries including luxury, fashion, travel, technology, and finance.
Unique Team Structure & Talent Recognition – As we have grown, we also ensured that we built a team of mixed seniority to offer support to our team at all levels (directors, senior managers, managers, senior specialists, specialists, copywriters). The management of GA Agency come from reputable and established digital agencies such as Croud and McCann. Other talents come from well-known agencies such as Jelly Fish and Performics. Our team also includes graduates from top establishments around Europe including Bocconi, Oxford University, and Rotterdam Business School.
Independence & Unmatched Partnerships – Despite our rapid growth, we maintain a dedicated and tailored approach to each project and operate as an independent partner for clients worldwide. Most of our clients are part of big group – this is the profile of the international client we tend to work with, over time becoming a trusted extension of their team.
Accreditation – In 2022 we were selected for an accelerator program for agencies from Waypoint partners. Later that year we collaborated with Boston University for an MBA program, and in the last two years won many industry awards.
Looking Ahead
GA Agency looks towards the future. In 2023 we expanded not only into new markets but have also been able to offer new services including App Store Optimisation, Programmatic, Digital PR, and TikTok Advertising. It's important that we ensure we have the skillset in-house to allow us to keep up-to-date with the latest trends and have a forward-thinking approach to new services and our clients' future needs.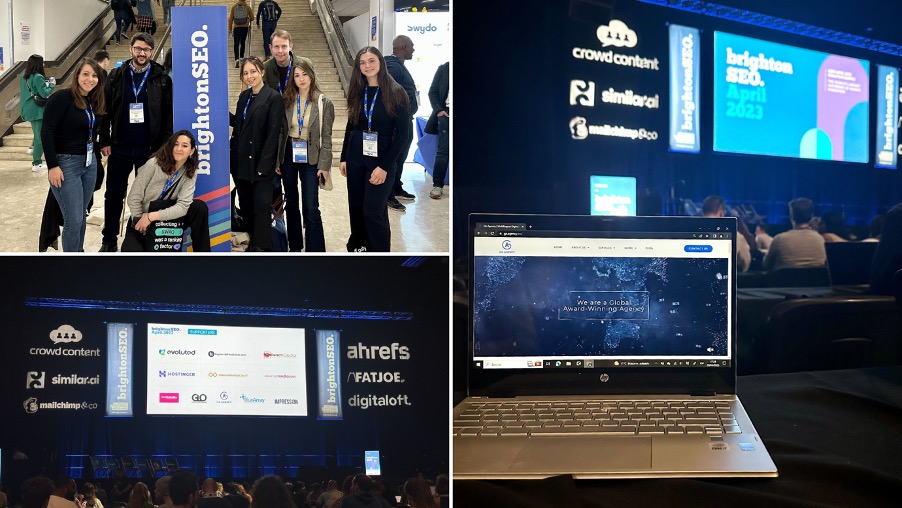 What Winning Would Mean to Us
Being shortlisted in the Global Agency Awards is a powerful validation of our expertise and dedication to excellence.
Winning would be a testament of the hard work of our international and multilingual team, focused on delivering outstanding results for our global clients such as Expedia, Calzedonia Group, and Pronovias.
As we have built our agency around developing a team of local experts, we believe that this is the way all European projects should be approached as projects are more complex consisting of different countries, languages, and cultures. These awards are the perfect fit for us with our global approach and dedication to implementing digital marketing campaigns with a results-driven approach all around the world.
As a shortlisted digital marketing agency in the Global Agency Awards for seven categories, we are honoured and proud of how far we've come. This recognition also inspires us to continuously seek innovative solutions for taking our clients and our own business to the next level. You can find out more about us at GA Agency and the digital marketing services we offer on our new website that we launched earlier this year, or keep up-to-date with us on LinkedIn.