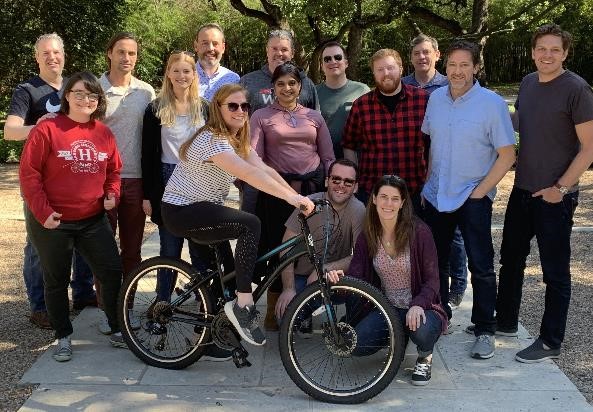 Merkle is thrilled to be a finalist for the Global Agency Awards' Innovative Agency category! We are a customer experience transformation business partner to the Fortune 1000. We empower the world's leading brands to transform their data, technology, and organizational capabilities to deliver those differentiated customer experiences.
About our team
The Technology Strategy team is a boutique consulting team within Merkle's Marketing Technology & Data Management service line. We aim to be the trusted advisors and consultants that bring brands' future state capabilities to life utilizing data and technology. Merkle's Technology Strategy team has more than doubled its revenue since 2019 and has doubled its team size to meet this growing demand.
The Technology Strategy team has seen significant growth over the last five years, despite obstacles from a global pandemic. We work extremely closely with our sales team to drive new business, resulting in a 64.2% compounded annual growth rate. Our business goals are to help clients understand where they are today, address technology gaps, build strategic roadmaps/plans, and make informed technology purchases.
We are absolutely thrilled to be recognized. Our clients continually push us to be on the cutting edge of the technologies and capabilities for maximizing customer experiences. Every client is unique and with each engagement, we strive to innovate and create a technology strategy that will deliver not only on the customer experience vision but also to future proof and be ready for the evolution in the industry! – Courtney Trudeau, VP, Consulting Partner, Merkle Technology Strategy
And while our team has modest revenue goals, our largest value to Merkle's growth is through pull-through revenue. Our pull-through revenue is categorized as the revenue Merkle receives based on recommendations the Technology Strategy consulting team has proposed to the client.
How we find success
Every engagement with our clients is distinct and requires each team member to problem solve and innovate for a solution that meets the needs, priorities, and budget. Because of this, we must have a clear understanding of solutions and capabilities not only from the top technology vendors in the complex landscape, but also the point solution and up and coming vendors too. Each client brings a new challenge, but that is what keeps our team sharp and continually learning. We use each new project as an opportunity to learn about a new subject, platform, or capability and turn that into an article or deliverable that can be used by our clients.
If you were to look under the hood at our team and why we are successful, you will find:
1. We are much more than a bunch of individuals who happen to be working together.
2. We've created an environment that encourages folks to be their authentic self, allowing to build meaningful relationships and truly feel like team member's input and contributions are valued.
3. There is a drive to constantly work with each other to improve and grow. Folks are encouraged to question, challenge, and disagree in a constructive, open way.
4. While individual success is acknowledged, what is incredible is that success is very much seen and celebrated as a team effort.
We pride ourselves on the culture we have developed as a team. Every voice matters and we make that apparent during our interview process, onboarding, and weekly team status where we all get together.
So, while we lead Merkle in our delivery for clients, revenue, and pull through – what keeps up ticking is the culture we have fostered within our team. This is what allows us to innovate and drive unique solutions for our clients. It's an exciting time to be in technology and marketing, and our team is helping to shape the roadmap and strategy of leading brands, and for that we are very proud.