Can Impressive USA Win a Global Agency Award in 2023?
Impressive USA was excited to find out they were named a finalist in the Global Agency Awards category of "Best New Agency" in 2023.
The Austin (Texas) based SEO & Paid Media agency for B2C brands sits under the Impressive Digital umbrella, however is a standalone American based entity founded by Robert Tadros and Russ Macumber.
Who Is Impressive USA?
Since landing in the US in late 2021, in just over 12 months on the ground the agency has taken the market by storm. According to co-founder Russ Macumber, "The agency has 2 proprietary systems to help brands: their SEO Success Framework, and the Backstage PPC collaborative process."
With a small, curious and CX focused team in place, the agency has already picked up a number of household brands as clients: Dine Brands, Precor Home Fitness, and Corkcicle, to name just a few.
How Has Impressive Grown As A Brand New Agency?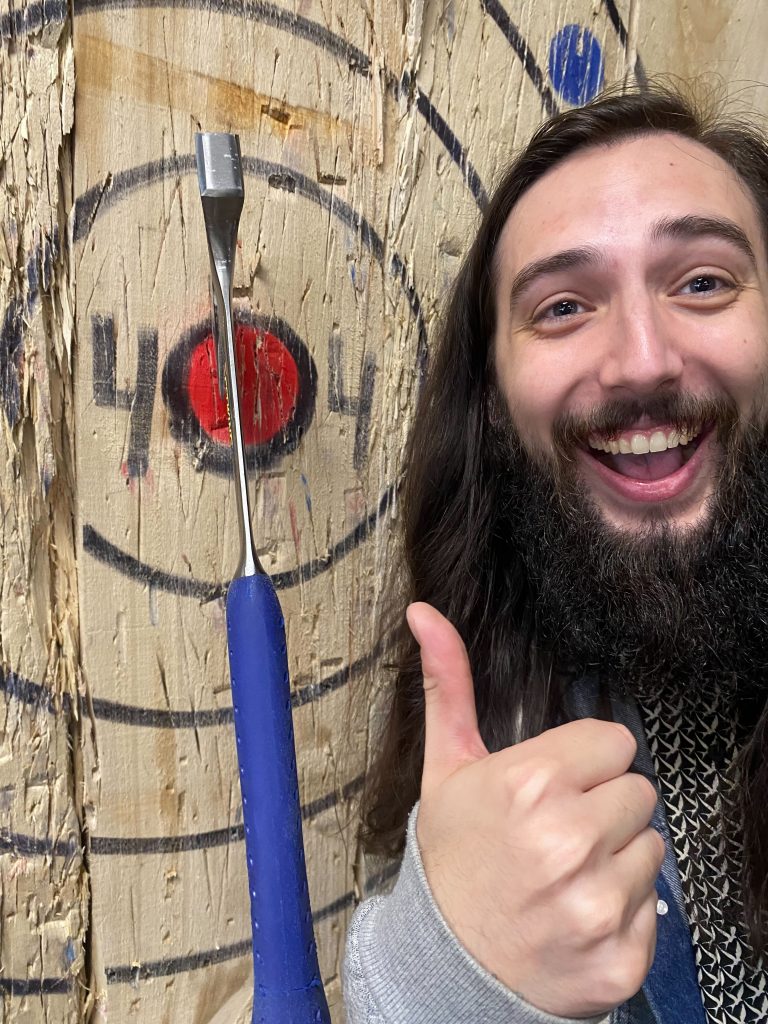 Step 1: Build Awareness
Entering a new market with virtually zero brand equity, the agency leaned into the brand building strengths of co-founder Russ Macumber. As a renowned podcaster and keynote speaker in Australia through the 2010s, the formula for growing brand awareness in the US for Impressive was obvious.
On the Impressive podcast 'SEO Success Stories', Russ interviews in-house SEOs from some of the world's leading brands, as well as thought leaders and educators in the SEO field. The show has featured guests from some of the world's biggest brands such as Apple, Virgin, IHOP, Applebee's and JLL. There's also been a who's-who of guests from the world of tech, with guests from Shopify, Semrush, Ahrefs and Wix.
In 2022 the show's audience grew hugely, to the point it is now one of the world's most reviewed SEO podcasts.
On the public speaking front, Russ leaned on his experience.
"I've been delivering keynotes to globally known brands in Australia for many years. The hope was that experience would connect with US conference organizers, and their audiences."
It didn't take long for said conference, event and webinar producers to come knocking. Russ' intimate style of sharing "inside-performance-marketing" type tips struck an instant chord with marketers.
He quickly established as an in-demand speaker, delivering presentations and facilitating panels in New York, Chicago, Boston, Atlanta, Los Angeles, Seattle, Houston, Dallas and Austin.
"I've been lucky to share the stage with much cleverer people than myself: CMOs and other marketers from brands such as Disney, Bayer Pharma, Microsoft, HubSpot and more."
In the audience of his Masterclasses and keynotes were senior marketers from Unilever, LVMH, Universal Music, Walgreens, CVS, Walmart and many more.
Both the podcast and the national speaking engagements successfully provided Impressive USA both brand awareness and expert, thought leadership level positioning with enterprise brands.
Step 2: Do Great Work
Getting known is great, but a first impression only lasts so long. Where the longevity-rubber meets the road is the actual work.
Impressive submitted 2x outstanding campaigns in the Global Search Awards, each of which showcased the innovative and diligent strategy and execution skills of the team.
The first campaign was an eCommerce SEO and paid media strategy for TopFitness.com, a leading fitness equipment supplier in the US. The strategy was counterintuitive in that the intent was to cut the focus on traffic quantity, and shift to traffic quality. The result was a 10% drop in overall traffic over their 3 month busy season, but a 26% increase in revenue due to the better structured multi channel program.
The other campaign was an SEO program for a tech firm. Impressive was able to stop their previous organic traffic decline, and then over-deliver on a traffic uplift KPI. The projected growth was a 42% increase over 12 months; the goal was hit in just 10 months, with the projection expected to land at 59% after 12 months.
So Then What Happened?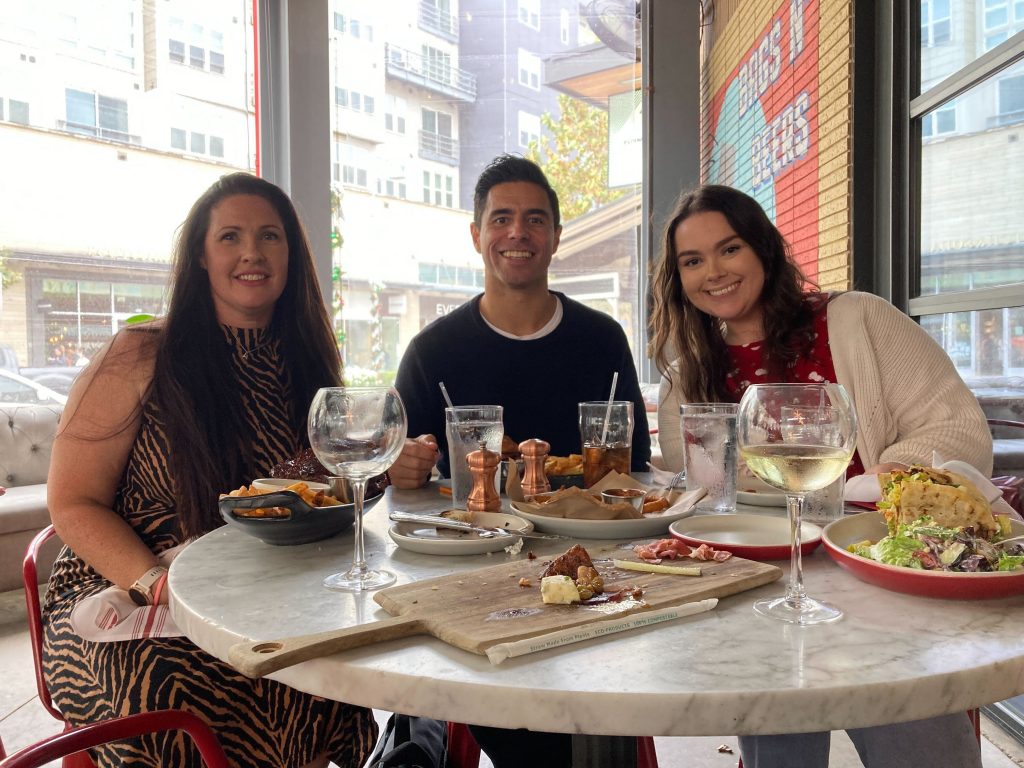 According to Macumber?
"Lots of happy clients happened!"
With a stable of 20 clients, a service focused on values such as "Love beyond the retainer", and a retention rate north of 90%, the agency has been recognized both inside and outside its 4 walls.
In its first 12 months on the ground, Impressive USA was recognized with awards such as:
*Top 5 SEO/PPC agency in Texas (Clutch, July 2022).
*Best Company Culture in Austin (Austin Chamber of Commerce, December 2022) – beating out heavyweights such as Accenture for the grand prize.
*Marketing Champion (Daily Ad Brief, February 2022).
In Closing…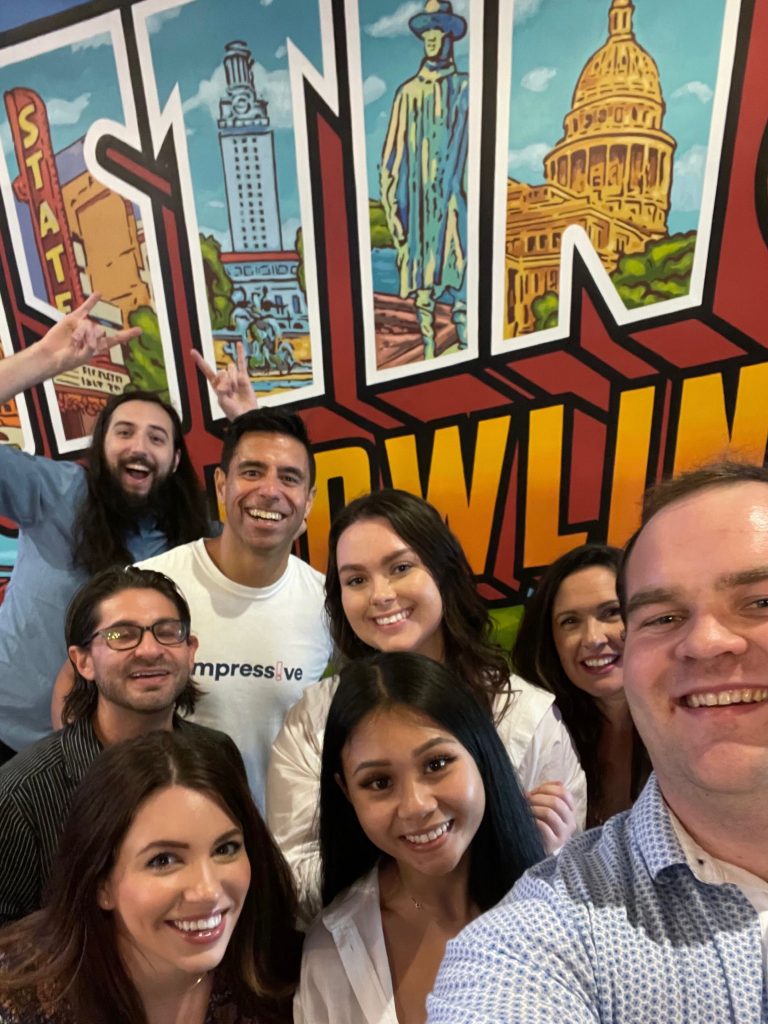 Impressive USA had every reason to fail as a startup.
Instead, it has achieved a huge amount of success in a short period of existence.
From opening its doors in a foreign country, to signing enterprise brands, winning awards and building a strong team culture.
The agency has already established itself as a formidable, high performing team, and one which will continue to grow and shake up the performance marketing industry in the US over the coming years.
"Being named a finalist for Best New Agency in this prestigious awards event is already a huge honor, but winning would be a fantastic milestone for our team to celebrate."