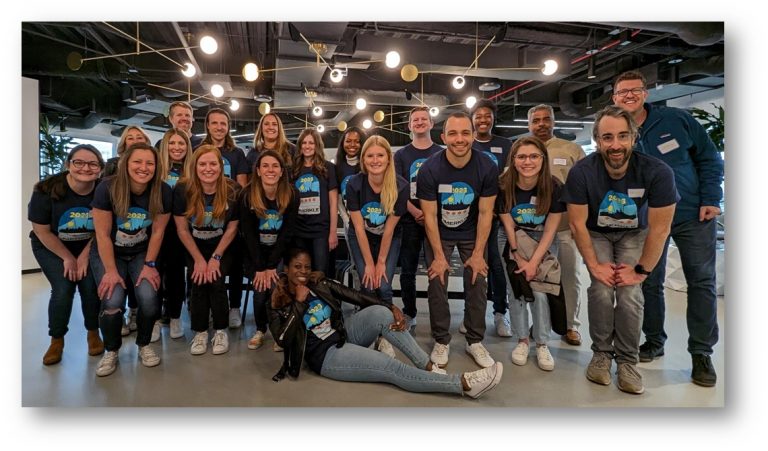 Merkle's Technology Strategy team is honored to announce that we have been chosen as a finalist for the Innovative Agency category in the Global Agency Awards! This recognition exhilarates us as we serve as a dynamic customer experience transformation partner to the Fortune 1000.
We are committed to empowering the world's leading brands in their data, technology, and organizational capabilities, all with the ultimate goal of delivering world-class and truly personal customer experiences.
About Merkle's Technology Strategy Team
Merkle's Technology Strategy team is an exclusive consulting group operating within Merkle's Marketing Technology & Data Management service line. Our primary objective is to serve as trusted advisors and consultants for clients, leveraging the power of data and technology to adapt, stay flexible, and get long-term benefits from their investments. Our goal is to challenge the status quo and drive strategic vision across all client stakeholders to help fuel better consumer experiences.
How we stand out:
Agnostic: Merkle Technology Strategy is not beholden to any single technology vendor. We understand the vast landscape of tools/offering out there and help clients find the best solution for their needs.
Experience: Marketing technology is the core of what Merkle has done for more than 30 years. We've done it all, from helping select vendors in the RFP process, to implementing, and onboarding your team, and more.
Frameworks: Merkle leverages multiple frameworks that support efficiency, speed, and value to gain quick wins with our client's technologies.
Expertise: Merkle has depth across the breadth of marketing technology with more than 1,000 technology professionals.
"We are so thrilled for this short list nomination! This year has brought so much industry excitement and massive changes, and my team has worked hard to stay on top of all the new innovative tech advancements like AI and Web3 to ensure we can provide impactful recommendations to our clients. This recognition solidifies the influence and hard work we've put into inspiring and creating success for our clients and the entire organization."

-Courtney Trudeau, Technology Strategy Lead, Merkle
Helping clients innovate
Our team strives to stay on top of emerging technology trends and market shifts to remain experts in the market. This year, we have created and delivered consultative services covering innovative topics like the Metaverse and Web 3.0, Generative AI Content, Cloud Solutioning, Reverse ETL, and first-data strategy to help our clients understand how new solutions could help their business.
For example, diving into our Metaverse work, we provided a global media and entertainment client actionable recommendations on how to build their infrastructure and develop customer-centric experiences in digital worlds. In addition to our more traditional martech consulting, these engagements demonstrate our breadth of expertise in the technology industry and prove that we are a top tier consulting group across any vertical and any technology, while helping the brand see how they could take on innovation.
Another example is our work with Generative AI, a hot topic that has taken the industry by storm this year with the wide accessibility of tools like ChatGPT. We've been actively holding client workshops to help them understand how it can be used to better their business and take the right steps into the space.
At the core, we offer more than just our expertise as trusted advisors – we cultivate a culture of strength, transparency, and support. Our unique approach empowers clients to create remarkable experiences that transform customers and prospects into loyal brand advocates.
Through ongoing investment in thought leadership, talent, and fostering a positive culture, we stay ahead of the curve, driving growth and delivering exceptional results for our valued clients.
Learn more about Merkle and the Technology Strategy Team here.