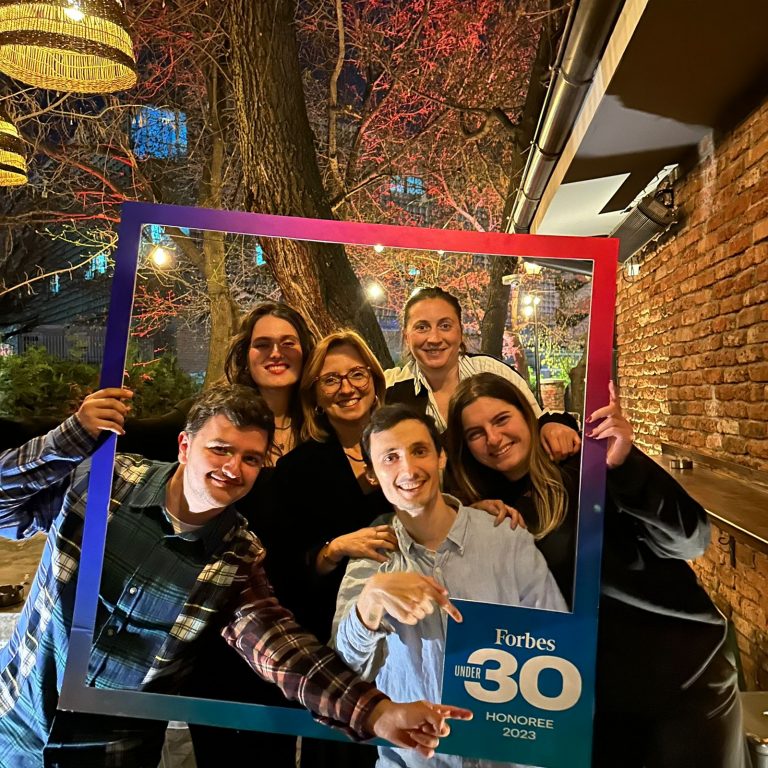 Growzillas is a full-stack digital marketing agency based in Kosovo with a focus on data-driven Paid Advertising. We aim to bring thorough innovation to the Marketing Industry by imposing a data-driven approach combined with the latest technology trends with the mission to provide our clients with revolutionary, innovative, and incremental growth.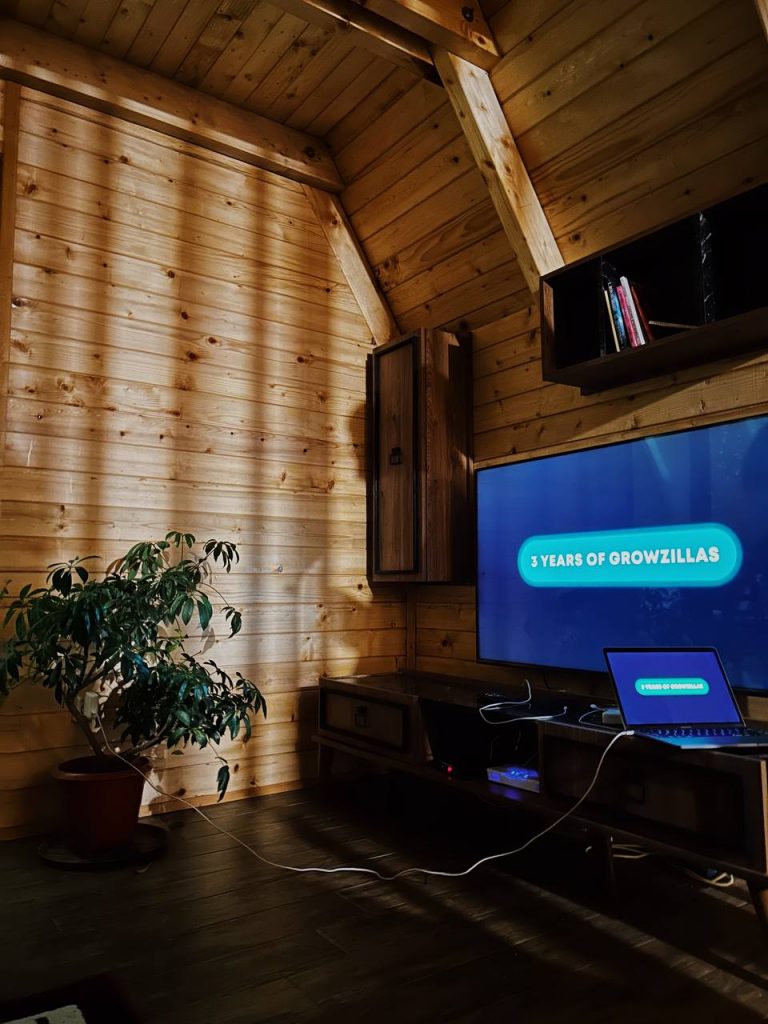 In the constantly moving and growing world of digital marketing, our biggest challenge was standing out and being seen. Initially, clients were hesitant to not only trust the digital world for their business advertising, but they were also hesitant to have us be the ones to help them with that. With dedication and skill, which was reflected in the data of our results, we turned being young from a perceived disadvantage to a sought-after asset. And through this blog post, we want to show you where we are today!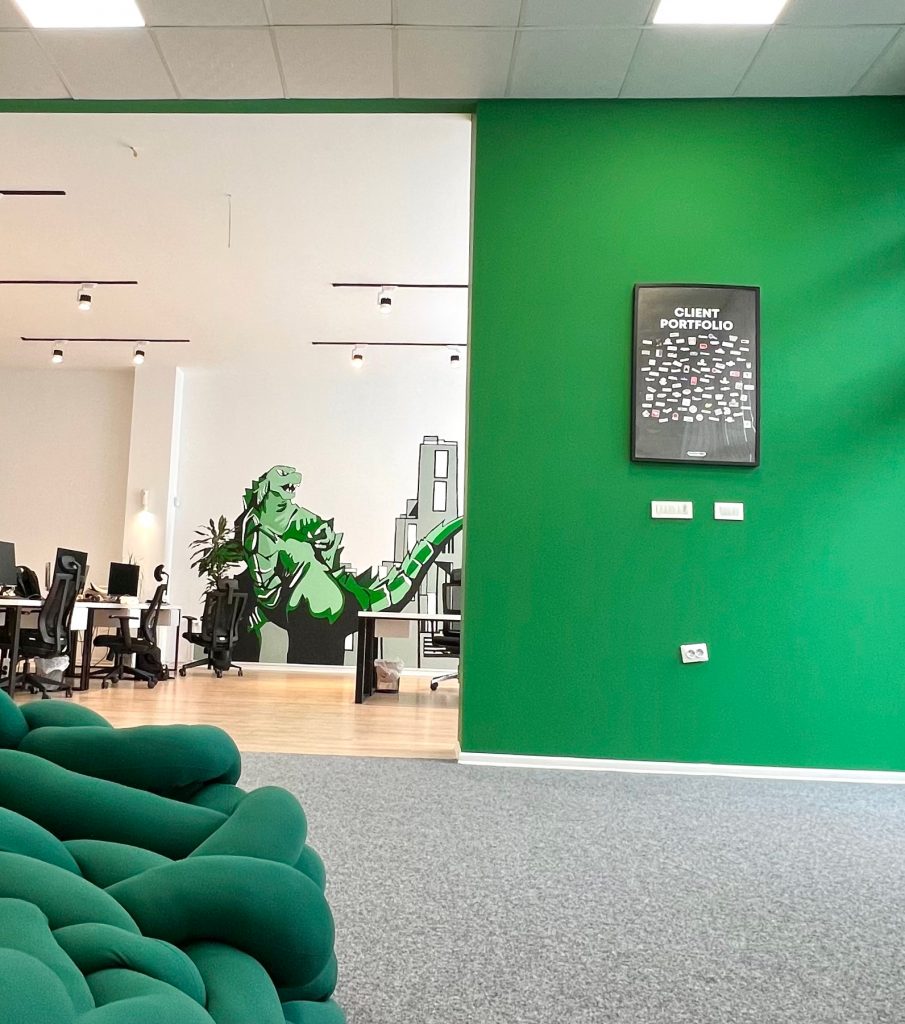 What started out as a small agency with four people in 2020, quickly grew into a vibrant place that now employs 25 talented individuals with an average age of 23, of which 85% are women. Beyond everything else, we truly consider our team to be our greatest asset. As with every industry, and especially one as dynamic as ours, there are good days and bad days. Our team celebrates the good days as one, and takes the bad days with the kind of grace that inspires us to move forward.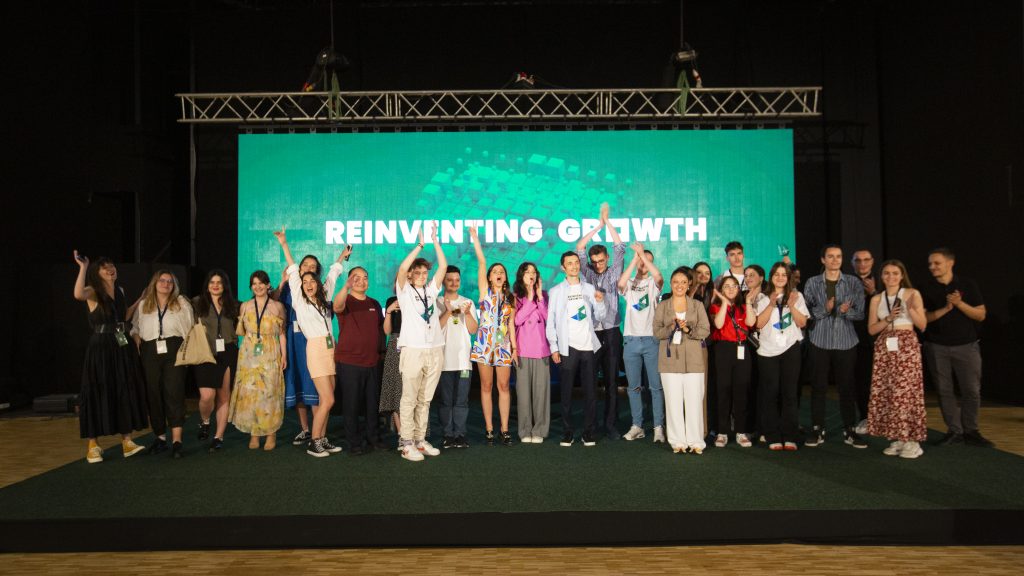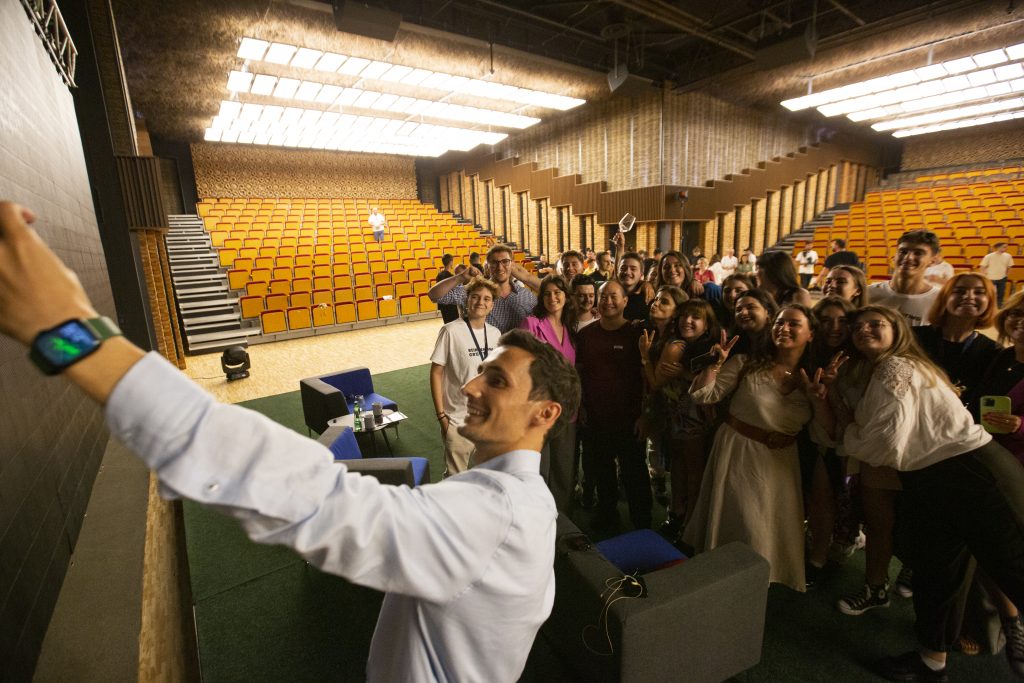 While the company founders had years of experience in the digital marketing world, their vision was to bring a breath of fresh air to the industry. This is why we never made experience, or lack thereof, an obstacle. Our team is mainly made up of successful applicants from our social media training or promising people who wanted a career change.
This fresh perspective enabled us to be as innovative with our internal strategy as we were with our external strategy. In 2022, we ran into a fortunate problem. We were growing very fast and were having trouble keeping up with the pace in our current structure. So, as our industry necessitates it, we had to be innovative.
And so begins our era of automations. At Growzillas, we utilize Asana as the most effective tool for task management, and we have implemented a five-layer automation system that comprises both internal and external processes. In order to
handle external processes, we rely on Flowsana and Zapier, as well as AI technology. This enables us to quickly and accurately convert client requests into briefs that are automatically transformed into tasks and assigned to the most suitable available team member. With this automated system in place, we are able to streamline our task delegation process and ensure that information is delivered promptly and effectively to the relevant team member.
This caused our productivity (measured by task completion) to increase for more than 300% in 2022 alone!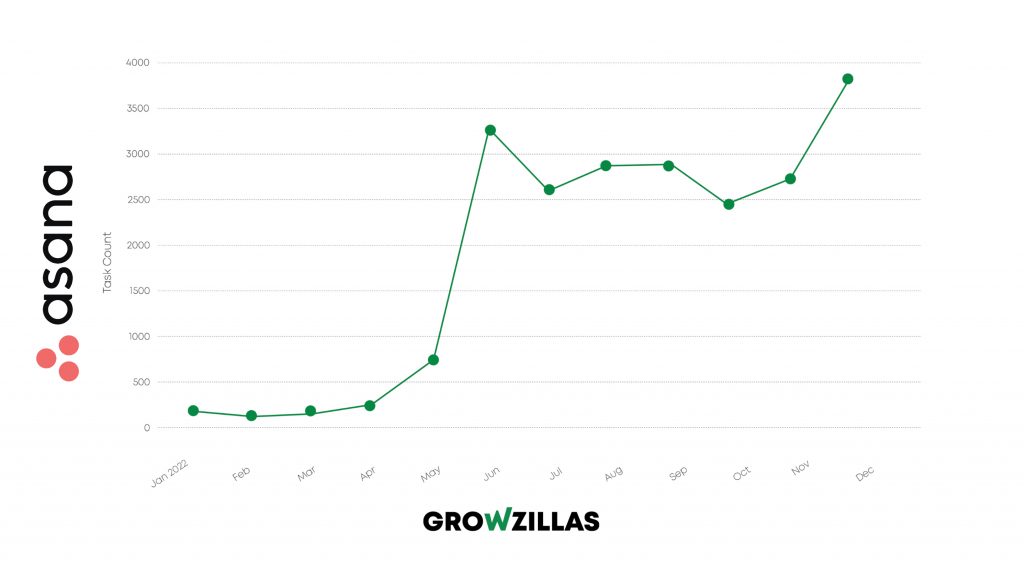 This enabled us to grow our bandwidth and ability to take on more clients. In the last year alone, our client base experienced a growth of 88% – with 50% of that being clients located in the United States. Reaching the US market has proven to be an invaluable asset, as it has introduced our team to new challenges and opportunities, including adaptation to a different market, diverse communication styles, and a wider range of clients. Additionally, our CEO – Benjamin Kolenovic , has been featured in Forbes 30 under 30 list, in the Media & Marketing Category, whereas Growzillas has been recognized as Laureate of the Impact Stars category for Central Europe by Deloitte, recognizing our achievements in society, business, and innovation.
Because of the amount of work that has gone into our company and work, we were beyond excited when we were given the opportunity to apply for a Global Agency Award. Initiatives such as the Global Agency Awards provide an invaluable aid to companies in the industry, serving to close the gap between agency potential and client doubts. It provides amazing networking opportunities and enables us to share our name and experience with fellow digital marketing fanatics. Winning this award would be an exceptional milestone for Growzillas, as it would be a reflection of all the amazing achievements behind us, and brilliant motivation for the achievements to follow.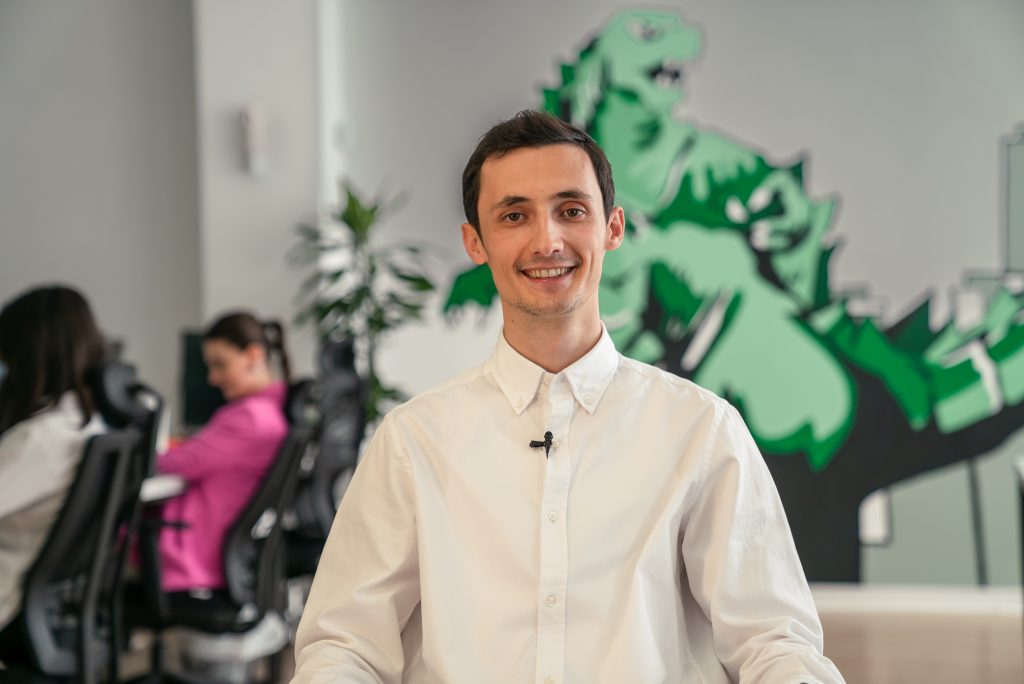 When you love what you do, an office becomes a home. This is why another great achievement for us was moving into a new office. This has been our fourth office, and we moved in less than 3 years after setting up shop in our first one. We cherish it as a visual reminder of our growth, and of course – as the place where the magic happens!