We are thrilled to share some incredible news with you: ConversionRate.Store is proud to be nominated for two categories of Global Agency Awards: CRO Agency of the Year and Best Large Agency of the Year. It is a testament to the hard work, dedication and expertise of our team that we have been recognized in these esteemed categories. We are grateful to our clients, partners and supporters for their confidence in our work. We are also grateful to the Global Agency Awards judges for recognizing our achievements.
The Global Agency Award is the world's leading award for marketing and advertising agencies. They recognize the world's best agencies for their creativity, innovation and effectiveness. Being nominated for two categories of this award is a huge achievement and we are incredibly proud of our team. We look forward to hearing the results of the Global Agency Awards and are confident that our team will continue to deliver outstanding results for our clients.
At ConversionRate.Store, our commitment to continuous improvement is deeply ingrained in our personal philosophy. We firmly believe that constantly improving our skills, knowledge and techniques is critical to delivering exceptional results to our clients. Our unwavering dedication to continuous improvement drives us to consistently exceed expectations and set new benchmarks. By embracing a growth mindset, fostering collaboration, learning from both successes and failures, and prioritizing personal well-being, we remain steadfast in our pursuit of optimal results for our clients.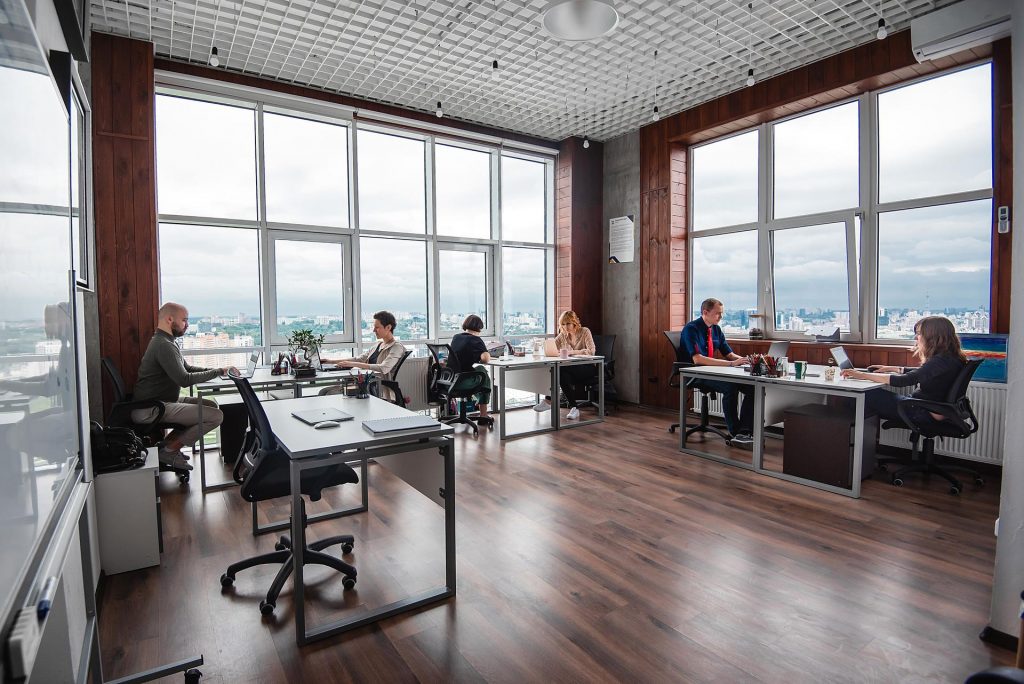 Our story began in 2016 when ConversionRate.Store was founded as a performance-based CRO agency in Kyiv, Ukraine. With a vision to help businesses optimize their conversions and achieve sustainable growth, we embarked on a journey full of challenges and triumphs. Over the years, we have experienced remarkable growth, expanding our team from a single employee to a group of 36 highly skilled professionals.
As the only performance-based CRO/UXO agency in the world, our primary goal has always been to deliver pre-determined results for our clients. We set ambitious goals and targets to drive our growth and success. One of our key objectives was to significantly increase our A/B test win rate for our clients, which serves as our North Star metric. Our goal was to achieve fully predictable and sustainable results in order to provide our clients with a 1-in-3 A/B test win guarantee. Over the past 12 months, we have achieved a remarkable feat, increasing our A/B test win rate from 20% to an impressive 35%. This progress is a testament to the dedication and expertise of our team.
The nomination for Best Large Agency of the Year recognizes our scalability and ability to handle a large number of clients while maintaining exceptional quality. We are proud of our low staff turnover rate, which demonstrates the stability and long-term success of our team. Despite external challenges, such as the ongoing war in our native Ukraine, we have managed to grow our team from 20 to 36 professionals, demonstrating our resilience and determination.
Our commitment to excellence has also led to the growth of our client base. We have gone from serving 14 clients simultaneously to now serving 25 active clients simultaneously. These numbers reflect the confidence our clients have in our ability to deliver tangible results and drive their business growth. Our work has reached millions of monthly active users through successful collaborations with notable companies such as Microsoft, Comodo, Papaya Global, Gaiam, Preply, SamCart, CariD, Ukrainian International Airlines, and Depositphotos. Each project has presented unique challenges and opportunities that we have met with creativity and data-driven strategies.
Our agency's success is measured not only by the number of clients we serve, but also by the impact we have on the industry at large. A separate dimension of our work focuses on research and innovation in the CRO/UXO field. We conduct research on user behaviors and perceptions to create new CRO/UXO methodologies that drive uplift for our clients, such as Conversion through Engagement, Conversion through Education, and Giving Value Before Asking for Conversion. For example, we have developed a methodology called "Personalized Content Based on User Problem," which involves creating dedicated conversion flows for each problem users want to solve. A great example of the successful implementation of this methodology is Nebula Genomics (https://nebula.org/), a leading DNA testing company. We identified 9 different problems that users wanted to solve with DNA testing, such as ancestry research, gene sequencing, and health improvement. By creating 9 separate conversion flows with personalized content (https://share.getcloudapp.com/04uvG6Zb), we achieved significantly higher user engagement and conversion rate increases of 26% on desktop and 37% on mobile. Through our internally developed comprehensive CRO methodologies, we have consistently met and exceeded the results outlined in our contracts. Our exceptional track record has established us as one of the leading CRO agencies in the industry.
Being nominated for both CRO Agency of the Year and Best Large Agency of the Year is a landmark achievement for ConversionRate.Store. We are proud of our journey from humble beginnings to becoming one of the leading CRO agencies in the industry. We extend our deepest gratitude to our clients, partners and supporters who have placed their trust in us. As we continue to grow and innovate, we remain committed to helping companies achieve remarkable success.