April Ford is an Australian independent, performance-driven digital marketing agency focused on business growth. We're powered by data-driven discussions, creative thinking and a commercial focus.
With a portfolio of local and national clients spanning a multitude of industries, we leverage AI (Actual Intelligence) to give brands a competitive advantage.
"Our vision is to have a life-changing impact on our team and clients. We're proud to be the agency of choice for some of Australia's fastest-growing businesses. Being a finalist for Independent Agency of the Year is an accomplishment that encompasses both our team and the businesses that trust and partner with us." – April Ford, Chief Innovation Officer.
At April Ford, we believe that digital marketing is an investment. Our agency follows an 'investment thesis' that's built around the responsible management of our client's advertising budgets. An approach designed to achieve above-market returns through an innate understanding of a client's business.
"Recognition for innovation backs our proven track record of scalable, sustainable growth strategies. Our team are a bunch of highly experienced digital specialists that really care about outcomes. Being shortlisted for this award is a testament to the hard yards we all put into ensuring every client's long-term success." – Brendan Ford, Managing Director.
We're believers that operating from a regional location shouldn't hold businesses back. Building a team of advertising analysts has meant providing more clients with digital solutions previously reserved for national brands.
We're working to equal the playing field, with client results stacking up against the big players. High-performing digital strategies using a full media stack have seen the rapid growth of a national burger franchise, a significant brand lift for Australia's leading trailer hire brand, a market expansion for a prominent furniture retailer and more.
"In a fast-paced environment, entering the Global Agency Awards meant taking a moment to reflect on our most recent achievements as a team. We're committed to maximising each client's return on investment, and their successes are milestones in themselves. But, being recognised as a finalist of the Global Agency Awards is that extra pat on the back that makes our achievements that little bit sweeter." – Gemma Graye, Chief Investment Officer.
Our team think strategically to apply creativity at every step – from the ideation of scroll-stopping campaigns to advertising optimised for performance. It's through this data-first approach that we have become a revenue-generating machine for our clients.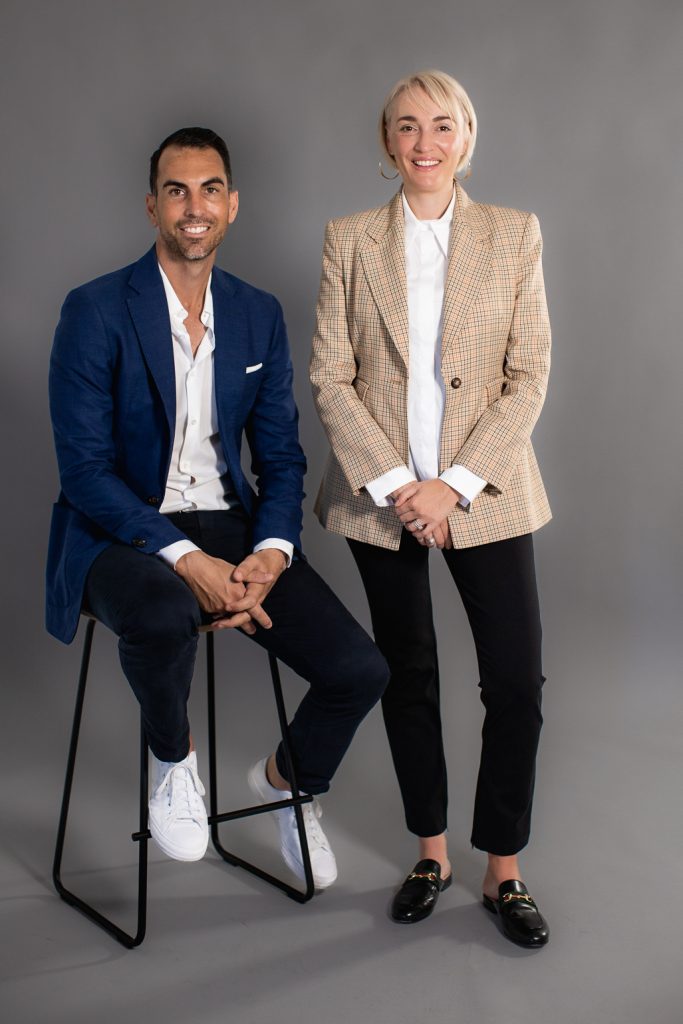 We're known for never shying away from a challenge; we embrace it. In an industry dominated by big talk media buyers, we're proud to be an agency that removes the hurdles of buying media for our clients. Shifting to programmatic advertising has enabled us to combine audience data with industry insights to create ads built for performance. What this means for our clients are highly targeted and scalable digital ad campaigns that lead to a higher return.
"The difference between an average and great digital advertising campaign is an understanding of the client, their customer's problem and how to leverage the tools to create measurable outcomes. We've invested heavily into staying at the forefront of marketing technology, and our nomination for Independent Agency of The Year Award all comes down to our reputation for client success." – Brendan Ford, Managing Director.
It's this thirst for innovation and a future-thinking approach that has allowed our agency to remain agile in changing market conditions. We are continually evolving to keep pace and maintain a competitive edge not only in our regional area but on the world stage.
Acknowledgement as a finalist in the Global Agency Awards is a milestone for our independent agency, and we feel at home among the talented brands shortlisted.
LinkedIn | Facebook | Instagram