Mission Accomplished
We believe those who have served their nation in uniform deserve every opportunity to land a high-quality job once their tour of duty is completed. Getting qualified veterans back to work is a critical mission the Step 3 team is both proud and grateful to be a part of. For over a decade, our integrated work with the Call of Duty Endowment has helped contribute to 100,000 veterans getting placed in meaningful employment. A good partner is there from the beginning, and we take pride in helping craft the foundational elements for the Call of Duty Endowment's communication strategies. The Call of Duty Endowment is a nonprofit organization supported by our longstanding client, Activision Blizzard. To date, Activision Blizzard has donated more than$40 million to the Endowment.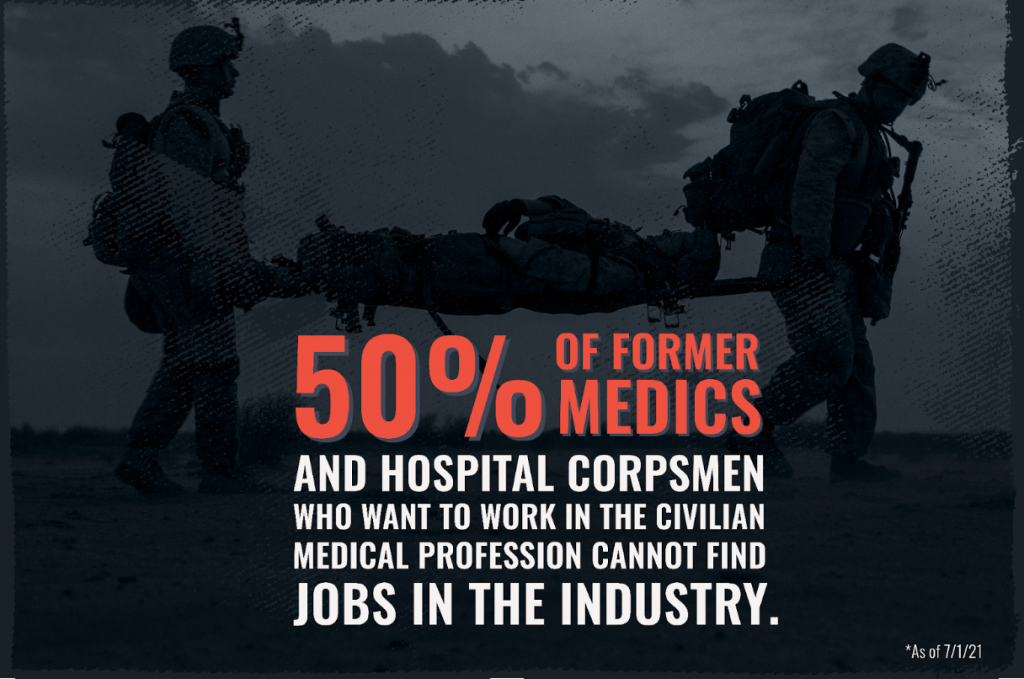 A Nation in Need
It is a tremendous honor to be a finalist for 'Best Not-for-Profit Campaign' for the #CODEMedicalHeroes campaign. This prestigious recognition on behalf of the Global Agency Awards is particularly meaningful to us given how important the work was with its relevant focus during the pandemic. As Covid-19 exposed the vulnerabilities of a healthcare system pushed to the brink, we brought much needed attention to the difficulties that veteran medics and hospital corpsmen face in finding jobs with that very industry. Our message was grounded in the fundamental tenet that every veteran that is out of work represents an incredible lost opportunity for our country.
Through a vertically integrated campaign, we deployed our strategy to move multiple dials in the direction of progress. We custom built a multi-pronged plan to impact policy change, raise awareness, and garner resources. We devised it to reach a broad spectrum of audiences, including the millions who play Call of Duty, through a series of Call of Duty®: Warzone™ in-game activations, exclusive content packs, and partnerships. It involved Governor Asa Hutchinson of Arkansas and Governor Roy Cooper of North Carolina. And it elevated the voices of deserving veterans, such as Sergeant First Class Timothy Hobbs who was deployed on four combat missions in Iraq and Afghanistan and on one humanitarian mission in Puerto Rico, after Hurricane Maria in Puerto Rico.
The #CODEMedicalHeroes campaign included the development and stewardship of traditional media relations as well as cultivating relationships with top social media influencers, Step 3 has built a vertically integrated influencer division capable of executing a broad spectrum of initiatives for an even broader spectrum of audiences.
Stepping Up
As a team, Step 3 is highly motivated to do right by those who have sacrificed so much for their country. We are also highly experienced in pulling off major initiatives, having executed over 500 campaigns, including five of the largest entertainment launches in history. We've long known that the trick isn't talking to everyone at once and everywhere at once. It's saying what matters in a way that makes them truly listen and inspire action.
Thank you for recognizing the impact of the #CODEMedicalHeroes campaign. We know that people have listened. Being on the shortlist inspires us to dig deeper and expand our reach for future campaigns for the Call of Duty Endowment.
We invite you to learn more about the issue of veteran employment and how highly trained veterans may enhance your team.