Testament to the exceptional client service, industry-leading results, and foundational learning-driven culture, Megaphone has been named a finalist in FOUR coveted Global Agency Awards categories.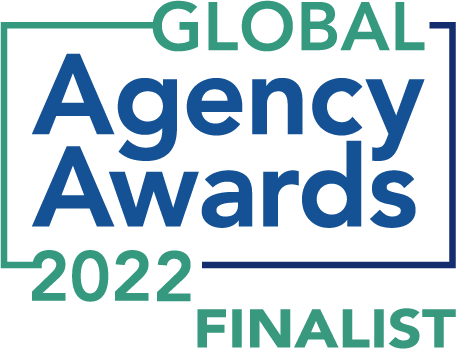 Social Media Agency of the Year
AND
Marketing Agency of the Year
AND
Digital Agency of the Year
AND
Best Agency Culture
A sought-after selection of accolades, The Global Agency Awards are all about "recognising and rewarding the work of agencies who are transforming businesses through innovative, engaging strategies".
The three "Agency of the Year" awards acknowledge groundbreaking expertise across SEO, content, social, branding, PR, advertising, and paid media – a full suite of which Megaphone offers to its diverse eCommerce and service business clientele.
More than simply picking the agencies who deliver the best results (that said, thanks to the MegaVortex© methodology, Megaphone remains at the forefront of the industry), the awards filter agencies that truly understand their clients' brands and visions. Looking at long-term client growth as a fundamental criterion, the awards recognise Megaphone's ability to craft holistic growth strategies that help brands dominate their respective markets.
The remaining award, "Best Agency Culture", pays homage to the fact that Megaphone has proudly curated an envied culture built upon personal growth, constant learning, and embracing challenges as opportunities.
Megaphone's innovative leadership team believes that only by pursuing continuous personal growth can they continue to achieve outstanding client results. With that development-focused mantra front of mind, Megaphone has cultivated a team that flourishes in the face of an ever-changing digital landscape. The agency boasts industry-leading ROAS and a remarkable reputation, showcased by the exceptional 96% client retention rate.
Continuing the momentum
The Global Agency Awards finalist status follows two years of exceptional accolades, highlighted by being crowned Australia's #1 Social Media agency in 2021.
Thanks to the growth-driven team, forethinking management, and constant team-wide attitude to never settle for second-best, Megaphone's list of recent awards includes:
2022's Leading Social Media Marketing Agency – Australia (Corporate Excellence Awards)
SmartCompany Smart50 – 2021
Silver Stevie Award for Women in Business – 2021 
Australian Achiever Awards – Excellence in Customer Service – 2021
National Winner – Australian Achiever Awards – Advertising, Marketing and Public Relations Services – 2020
Global Search Awards Finalist – 2021
Australia's Top B2B Firms (#1) – Clutch 2021
Top Digital Marketing Company in Australia – The Manifest 2020
Bronze Stevie Awards for Great Employers – 2020
"Being a finalist in these four categories honours the everlasting commitment we've had to become the world's best agency (and most enjoyable workplace). The recognition is the reward for the dedication of each and every team member to be the very best version of themselves on both a professional and personal level.
It's this intrinsic craving to evolve ourselves which is the springboard for everything we do. It's the reason we've seen such stellar growth over the last 24 months and been able to expand into the USA and the UK. Onwards and upwards."
— Lauren Oakes
Want to grow your business? Get in touch with Megaphone for a FREE Digital Marketing Audit & 2022 marketing strategy.
About Megaphone
Megaphone is a leading international digital marketing agency, voted Australia's #1 Social Media Agency in 2021. Megaphone has helped clients of every size and scale achieve unprecedented results through innovative, data-led digital marketing strategies. Find out more at megaphone.com.au
Australian Contact Evan Bryce, Content Strategist [email protected]
U.K. Contact Josh Gowing, CMO [email protected]
USA Contact: Arjun Shukla, CEO (USA) [email protected] 
Our Social Channels
https://www.instagram.com/megaphoneaus/
https://www.facebook.com/MegaphoneMarketing/