About Us?
In 2021, Under Reality was created – an extremely unique agency, one that no one else has developed – pushing the boundaries to innovate and achieve the impossible. Under Reality specialises in Metaverse, helping companies break into this digital realm (development & marketing-wise). Although this is an extremely new platform, we thrive off doing what no one else has done and getting out of our comfort zone. We work with passion to understand and delight brands all around the globe. We focus on driving outcomes and making a difference for our clients. By being bold about putting user needs first. We help our clients find their way in this world and how to embrace new technologies that give them a competitive advantage.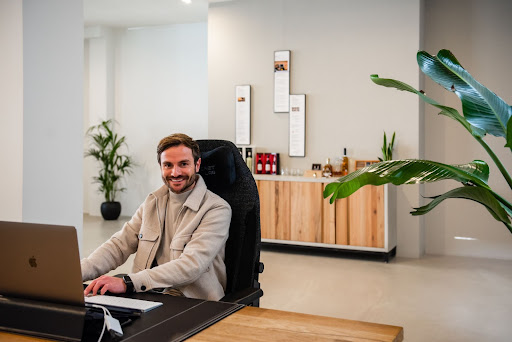 Why we entered
We entered the Global Agency Awards, as we are the perfect company to be named Best Innovative Agency of the year, as our company encompasses innovation and thinking outside the box. Entering this market is a challenging process as it is unknown to a lot of people, therefore companies might struggle when taking this step. However, this hesitation from companies we believe can be overcome with focus, our talented people and a fearless mindset to achieve greatness.
What it would mean to win?
Winning this award further confirms that we took the correct leap of faith in 2021 starting the company. Our team have worked extremely hard to achieve what we have less than a year after our launch, as through our go-getter attitude we have worked with amazing people and companies, helping us make our mark in the industry.
Notable Cases
A stand-out project for us was with Just Eat Takeaway. The company came to Under Reality to create an engaging, fun and personal handover moment to announce the winners of the Restaurant Awards in the Netherlands, France, Germany, Poland and Italy, to appreciate the best restaurants in a fresh and inspiring way. Their main goals were to receive personal attention & visibility for restaurant owners, and the creation of AI-generated videos and PR for Just Eat Takeaway to increase awareness among customers. Through extensive analysis, we created an innovative, hyper-personalised custom build (based on AI) for thousands of restaurants all around the world. From this analysis, we enabled Just Eat Takeaway to build stronger relationships with their extensive restaurant base and increase further awareness of the brand.
Another fantastic collaboration was with Job. The company was tired of the world of intermediaries and has started to develop a self-employment platform. The goal was to build a flexible and scalable platform where freelancers and companies can connect. With their requirements in mind, we cut out the middleman and created an amazing platform on the blockchain for the company. Through our outside of the box thinking whilst utilising the latest technology we achieved their goal of further connecting their community.
Choosing the right agency
Are you prepared to expand your business? Look no further, our team is here to help! Send us a message and we'll get back to you as soon as possible.