At the beginning of 2020, Each & Other embarked on a marketing programme for the first time in the company's history. Like many small companies we've been working hard in the business with less focus on the business. And we knew that had to change if we were to achieve the goals we'd set out for ourselves.
In the business we're in, UX design consultancy, brand recognition is key in attracting the right kind of clients with the kinds of problems we're brilliant at solving. It's also essential for attracting the best UX practitioners out there, people who are at the centre of what we do.
There are lots of ways of going about building brand recognition and awareness. One of them is being recognised for your achievements through awards. So, we identified a range of awards we'd go for, and duly entered.
In late 2020 we won the European UX Agency of the Year award – this was massive for us and testament to the work we do, the trust clients have in us and the results we deliver for them.
But then came along the Global Agency Awards in 2021. Could we emulate our success and go a step further? There's no doubt, we are global – with clients from West Coast USA across Europe to the Middle East – but we could we be recognised as the best there is out there?
For the people who don't yet work at Each&Other, be they starting their careers or well advanced and senior, it's great to know you're applying for a job at one of the best in the world with a stature in the design world that has been independently validated.
The impact these awards have had has been felt in many areas of the business.
The entries went in and the wait began. First we were shortlisted – and that was amazing. But then on May 13th 2021 it happened. Not just one award, The Global UX Agency of the Year for 2021 but a second for Global Design Agency of the Year too. We were absolutely thrilled – it confirmed our status as the best there is out there in our field.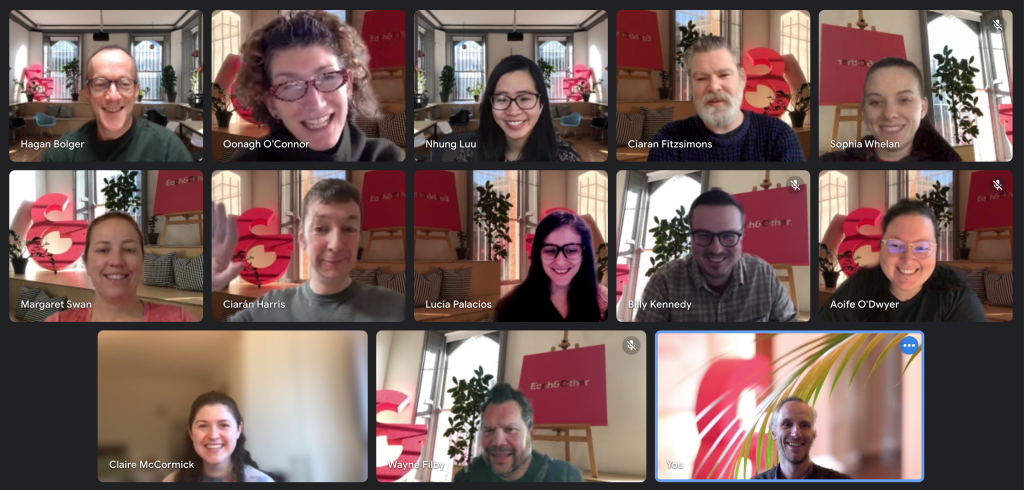 For the team, it's a real sense of achievement and recognition above and beyond the satisfaction of delivering great projects and results for our clients – and it's also the sense of being part of a great company doing great things.
For our clients, along with the brilliant work we deliver, it confirms for them that they've made a good choice with Each&Other.
The logos for these awards have been appearing everywhere across our sales & marketing materials and across social media. It's a solid stamp of approval that we're honoured and very proud to display.

And you can see the impact when we're talking to potential clients – they are impressed with our very strong credentials and know that we could be a very good fit for their projects.
All around it's been an extremely positive experience and we look forward to throwing our hat in the ring to see if we can retain our hard won titles!
Author: Peter Keane Each&Other